One Vision Photography are pride member of the UK Bride group the biggest UK Bride website in the UK. Here is some information about the UK Bride Website and link plus you can win a wedding day.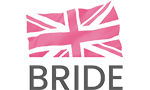 We have 321,413 members...
You can ask our friendly brides-to-be questions and they can help you plan your wedding!
Join today... It's free and always will be!
When you join UKbride we will give you free Wedding Planning Tools, you will be entered into our annual Win a £25,000 Wedding Competition and you will be able to chat with thousands of brides-to-be planning a wedding just like you!